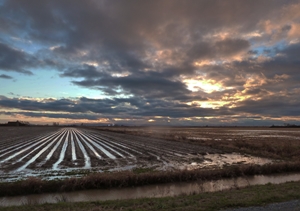 I'm struggling a bit with my practice area focus.  No, not my legal practice area, my firm location area.
I live in a small town just off the fringes of the Twin Cities.  I'm closer to St. Paul than to Minneapolis but it is all relative.  I have gotten several clients out of most of the Twin Cities counties and I am meeting with someone next week in Minneapolis.  I (try) to practice mainly in Dakota County but I get calls from all over the place.  I don't have a network built up so I am kind of flailing a bit to try to establish something.
Blah, blah, blah.
The point I am trying to make is that starting a law firm is hard.  There are so many decisions to make and I constantly wonder which are the right ones.  I had/have a business plan, but so what?  Plans are great until you realize that logistics of practicing law make things a wee-bit difficult at times.
One thing I can say for sure – I have to develop a network.  Doing that takes time and a lot of energy.  Sometimes I don't think I am up to the task.
My big problem right now is where do I establish that network?  I know several attorneys, financial planners, and bankers in the cities.  They have been helpful (somewhat) in mentoring and referring a little business.  Yet, I often find that the people I meet and like are in the small town where I live.  I find myself – somewhat accidentally – building a network where I live.  Big surprise huh?
I go to church in a small town, I joined a service club in the small town, everybody I meet seems to be in the small town.  You know what?  I like these people.  I want them to like me and put their faith into me.  It feels genuine.  People need estate planning and probate lawyers in small towns.  People need family law attorneys in small towns.  Banks need attorneys to draft contracts, real estate documents, etc.
A lot of my marketing efforts have been targeted towards getting clients in the Twin Cities and that has worked – sort of.  Business is not fast, but I have clients and they do pay me.  Yet, I definitely haven't "made it" yet – if that ever happens.  I'm struggling right now with how, when, where, and why to market myself.  Should it be big city or rural?  The target population in my small town is, you guessed it:  small.  Yet, there are only a few attorneys and they are getting older.  I keep hearing that maybe they will retire.  It sounds to me that there is a need for an attorney in my small town.  So, I should grab that opportunity right?
Bruce Cameron over at Rural Lawyer provided some great tips to me on that front.  I really appreciated his candid thoughts on the issue.  After reading his post, I think I agree that lawyers can market themselves and try to get clients everywhere.  As he says, that is what practicing law on the urban fringe is all about.
Therefore, I think I have decided to market myself and network as much as I can in my small town.  We will see what happens.  It takes time out of my suburban/Twin Cities marketing efforts, but it feels better.  It feels right.  I want to practice law for several reasons: one is to make money, but another big reason is because I like people.  I want to feel like I am a part of a community.  Being a small town lawyer provides that kind of feeling.
Staring a firm is all about choosing the proper place to expend your energy.  After all, unless you have a huge budget, it is just you.